Passed Federal Motor Vehicle Safety Standard No.213 'Child Restraint System' by National Highway Traffic Safety Administration in USA
KneeGuardKids 3 is not detached even when an accident occur by combining with ISOFIX For cars without ISOFIX, it can be fixed to the seat of a car using extra parts (installing clips).
Cars with ISOFIX: Installing with ISOFIX hooks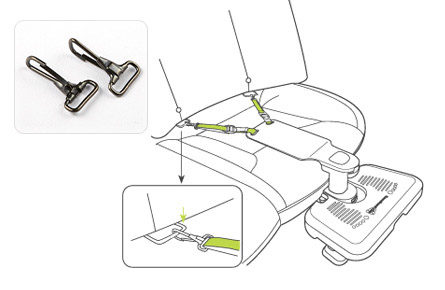 Cars without ISOFIX: Installing with clips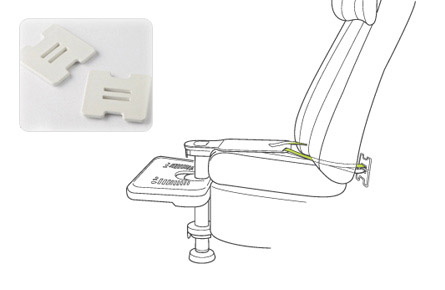 Passed U.S . Material Characteristic Test
Passed U.S . Material Characteristic Test
CPSC : U.S. Consumer Product Safety Commission
CPSC-CH-E1002-08.3:2012 Passed
CPSC-CH-C1002-09.3 Passed
ASTM : American Society for Testing and Materials F963 Section 4.3.5.2 Passed
Soluble Heavy Metals Content in Substrate: Passed 8 Types of Heavy Metal Content Test
CE Certificates (TÜV NORD CERT): Toys Directive 2009/48/EC
Certify that KneeGuardKids3 comply to the essential requirement (Annex 2) of European Directive and the following standards.
EN 71-1:2014
EN 71-2:2011 + A1:2014
EN 71-3: 2013 + A1:201
Korea Certification(KC): Confirming to meet the suitability standards of children's products
Common safety standards for children's products: Passed physical safety requirements and cadmium content