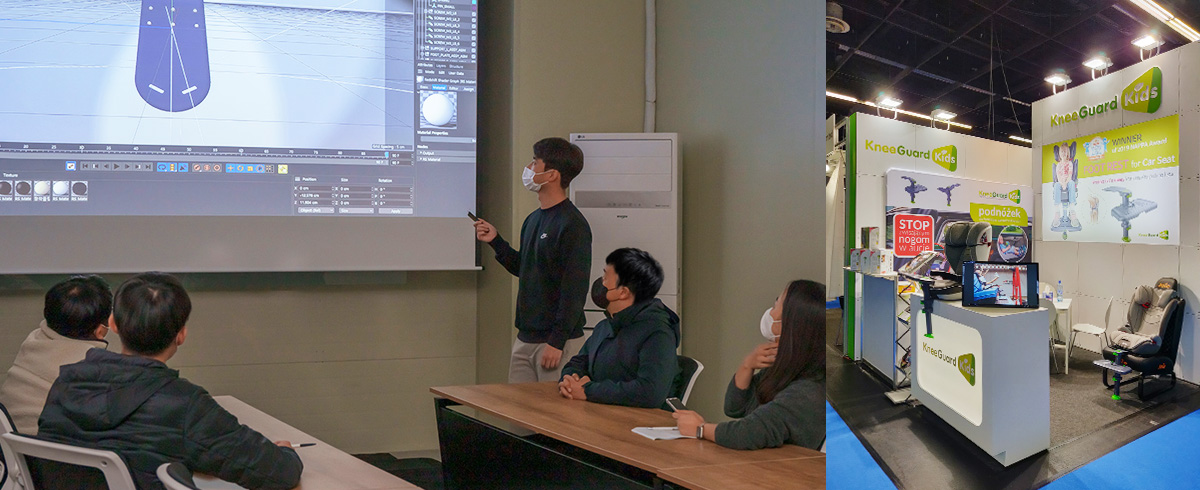 inGarden Corporation is a company established in 2013 and specializes in researching and developing car seat footrest.
Car seat footrest is used in a cars, which means ensuring safety is the most important.
Moreover, it has closely associated with kids car seat and the shape and structure of a vehicle, thus these characteristics have to be taken into account.
The founder of inGarden Corporation is a father of two daughters. His top priority is to develop safe product and he is conducting research to develop optimized footrest to allow his daughters to use a car seat comfortably.
inGarden Corporation provide knees healthy and makes children comfortable with KneeGuardKids, a car seat footrest, through patent commercialization for the first time in the world.
inGarden Corporation is playing a leading role in protecting precious children from being hurt by increasing the rate of car seat use.